Quality requirements of wire rod for suspension springs
Time of issue:

2018-07-03 09:10:02
Views:
Quality requirements of wire rod for suspension springs
Time of issue:

2018-07-03 09:10
Views:
  The wire for car suspension spring has strict requirements for cleanliness, dimensional accuracy and surface quality of steel. Practice has proved that the diameter accuracy of wire rod is of great significance for reducing wear of drawing die, reducing energy consumption, reducing wire breakage and ensuring drawing stability. The diameter tolerance of wire rod for suspension spring is controlled at + 0.2mm, and the ellipticity is less than 60% of diameter tolerance. Cracks, folds and scratches on wire surface seriously affect the quality of steel wire and reduce the fatigue life of suspension spring. Wire surface should be smooth, no cracks, folding, scarring, ears and so on. Local defects such as bumps, pits and hemp should not be larger than 0.10mm. Wire rod has good mechanical properties and small fluctuation. Tensile strength fluctuation of wire rod is less than 40 MPa, section shrinkage fluctuation is less than 15%, volume fraction of sorbite is more than 85%. Free ferrite has great influence on fatigue life. Volume fraction should be controlled within 1.5%, grain size should be above 8 grade, and martensite should not be found.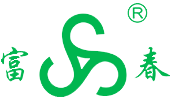 No. 88, Gaoqiao industrial district, Yin Hu Street, Fuyang District, Hangzhou.
底部版权信息

Time of issue:

2018-07-03 00:00:00